Post by thesnowleopard on Feb 21, 2017 23:25:10 GMT -5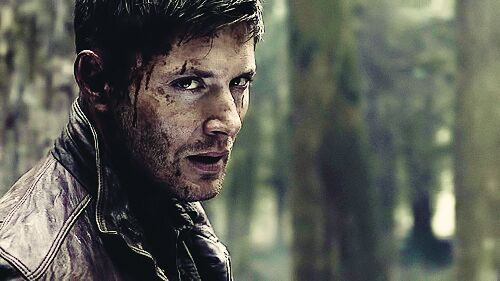 All I want for Mary is better writing. Yes, I find her extremely unlikable, but I'm ok with her being unlikable - some of the best characters in fiction are so flawed as to be pretty awful, but there's usually a redeeming quality, a way to be able to still get behind them. I could stand a few flashbacks or an honest conversation to fill in some of the blanks and give us some motivation or character development. Right now, I feel as though I'm reading a book where the author is deliberately withholding information for the 'big reveal,' and character development simply consists of Mary becoming a lone wolf super hunter, when it actually made more sense to me to have her stay with Sam and Dean and have them mentor their mother in a parent/child role reversal, until she was up to speed.


I wanted to see her more of her struggle to acclimatise onscreen, but too much of her development happened off-camera. Let us witness her journey from stranger to accomplished hunter to matriarch. Once we have a sympathetic character established, she can make all the dick moves she wants because at least then I'd be emotionally invested in her, rather than just irritated by her presence.
This. They're hiding too much about her that needs to be shown, probably as a cheap way to handwave the plotholes they can't be arsed to patch up properly or not make in the first place. And it's making her look unsympathetic. Even if we find out everything and she turns out to have a perfectly good reason for what she did, that lack of emotional connection with the audience will persist unless the writers make an effort to repair it.
She doesn't have to be likeable and personally, I think her accomplishments have been relatively minor, especially when you factor in the help she's been getting from the LoL. She's the mother of Sam and Dean Winchester. Of course she's an awesome Hunter. But what she's actually done isn't exactly legendary compared to what her sons have accomplished, especially her eldest.
What annoys me is that there isn't *enough* of Mary, not that there's too much, because every time we see her, she's in a different place and we don't know how the hell she got there. Hence why I compared her development to Castiel's--he's around for an episode or two, then he's off someplace, then he's back and being a dick for some reason. That worked in season four when he was still an antagonist, less so in season five when he was part of TFW, much less so in season six, and since then, it hasn't made any sense at all. I like Castiel a lot, but I hate the way they write him in the mytharc half the time and I feel the same way about Mary.
I don't want her fridged again. I want her written better.